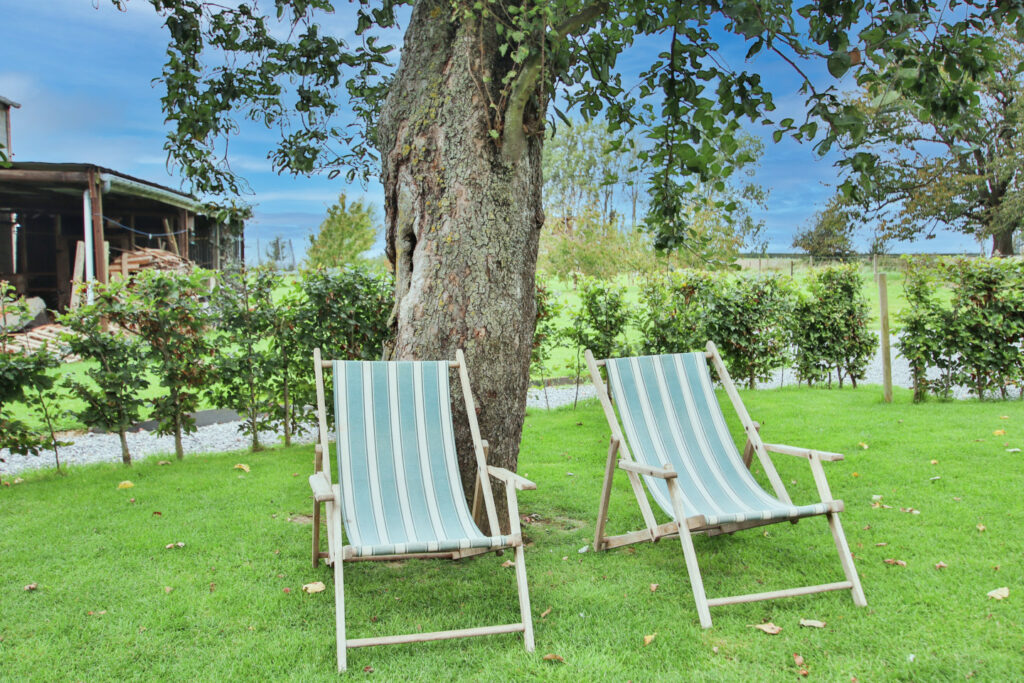 Gite 7 rooms
Immerse yourself in the peaceful and comfortable experience of a family or business stay in our three rural cottages, accommodating up to 15 people maximum. Enjoy the proximity of Namur and Louvain-la-Neuve, less than 15 minutes away, while escaping from urban life and relaxing in an idyllic setting.
The House of Former Farm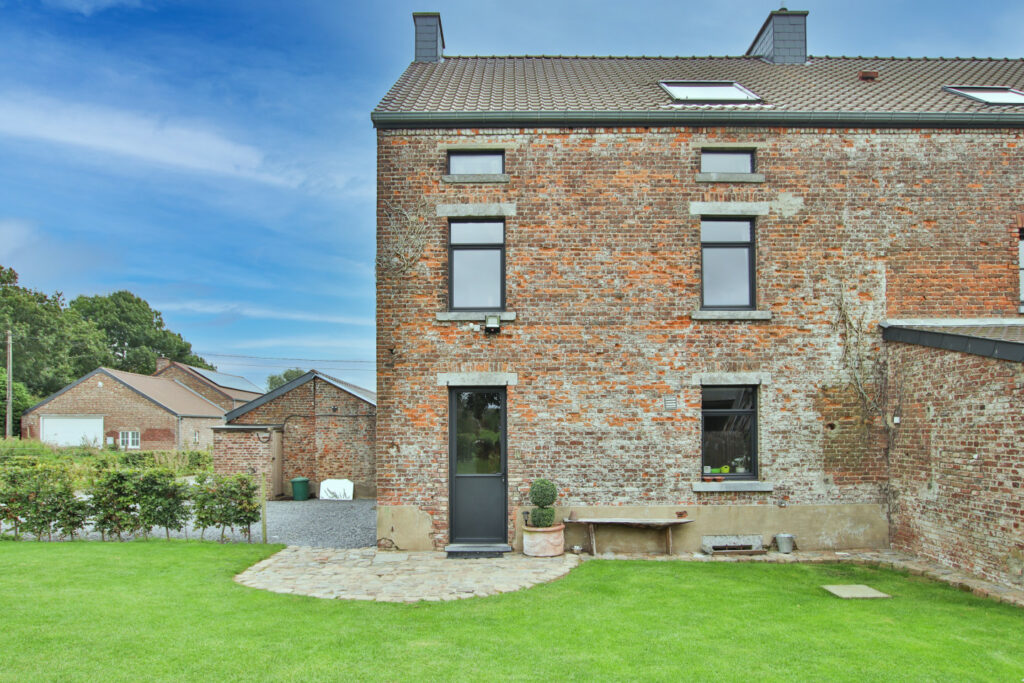 4 bedroom cottage
Come and rejuvenate in the authentic charm of a fully furnished cottage in the old main house of a renovated farm. The capacity of 9 people maximum (6 adults + children) makes it the perfect place for family vacations or business trips, while enjoying the proximity of Namur and Louvain-la-Neuve, less than 15 minutes away. Be seduced by the rustic charm of the old and the modern comfort of the furnishings, you will feel like at home.
The Stables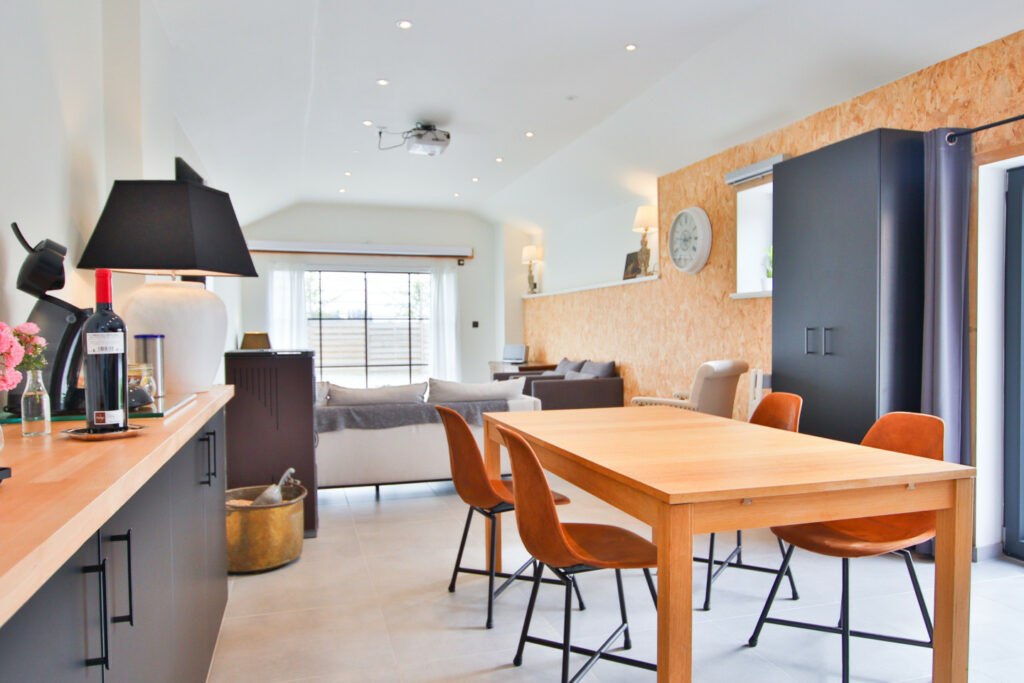 1 bedroom cottage
Treat yourself to a romantic getaway with your loved one in our charming cottage designed for 2 people. Ideal for couples seeking relaxation and tranquility, our cottage is also perfect for expanding the living space of your group stay, when you need to accommodate up to 8 additional people. Enjoy a large screen for entertainment in complete privacy and let yourself be carried away by the unique sensations of this romantic and comfortable retreat.
The fabric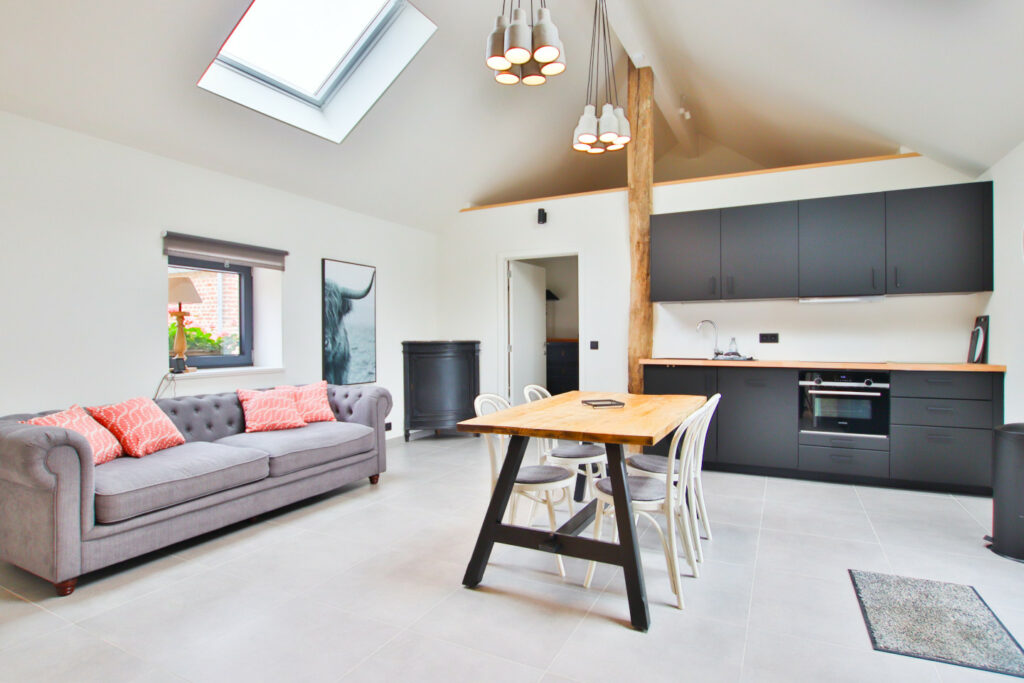 2 bedroom gîte
Treat yourself to an unforgettable stay in our charming annex, designed to accommodate up to 4 people in its 2 comfortable bedrooms. Ideal for a couple with children or for a vacation with friends, you will be amazed by the ceiling height of this property which brings a sense of space and brightness. Enjoy moments of relaxation and peace while taking in the beauty of the surrounding nature.
Unique experiences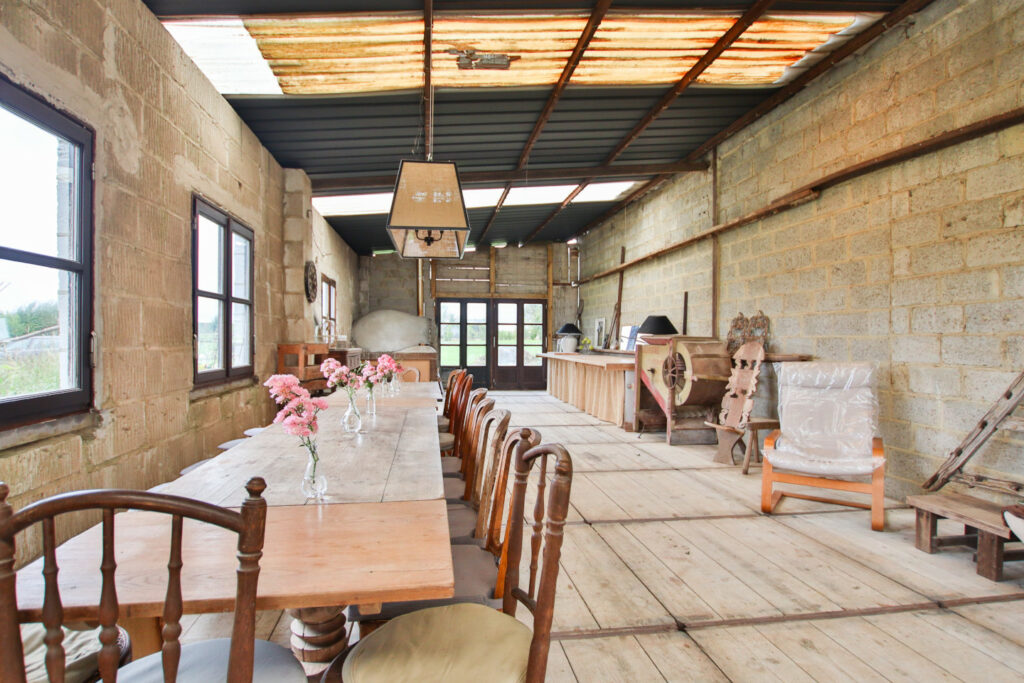 Activities at the lodge and in the surrounding area
What they say
Everything was great! Such a beautiful home, Caroline was very nice and welcoming. It is rare to find a place which is actually better than on the pictures. This was the case here. So thank you for having us! 🙂

Rebecca (octobre 2019)
It was a great stay. Caroline was very kind an helpful when we had questions. The place is clean as you can get. We we where with 4 persons with each their own bedroom. Also an extra bathroom for the people who sleep on the top floor. Everything was just great. I would 100% recommend this place to anyone.

Justin (novembre 2019)
We had a great weekend. The house is very nice, clean, relaxing and comfortable. Caroline and her husband are very nice persons very friendly and they gave us a cozy welcoming! We are very happy to have meet them and to have stay in their lovely place.

Carla (Aout 2020)
We stayed at Caroline's and Christophe's place for a full week with two families (each with one infant) and a babysit. During the day, at least 3 adults were teleworking, wich was possible thanks to good wifi and separate spaces. The hosts installed two additional tables in the rooms that we could use as (spacious) desks. The garden is fantastic for children and adults alike: spacious and full of entertainment (trampoline, swing, chickens, bbq …). The kitchen is very well equipped (utensils, appliances, ample storages units, etc) which allowed us to cook 'like home'. We barely ate inside since the terrace is so inviting! The rooms are spacious and stylish. Two bikes were provided so we could easily explore the nearby fields. Shops not far away but the real asset is definitely feeling far away from everyday life 🙂

Marily (septembre 2020)
Caroline's stay is the half of there own old farm house. They have a dog, and chickens around and are super friendly people. They take care of you and give you tips if you want and let us free to do whatever we wanted. The house is perfect for 8 people with even 2 bathrooms. It all looks very good.

Ita (septembre 2021)
We had a great weekend with our family at Caroline's place. The house is an old farm which was renovated recently. It's situated in the middle of forests and farmland. Caroline and her family were very welcoming and helpful. Highly recommended for a nice weekend with friends or family.

Dries (décembre 2019)